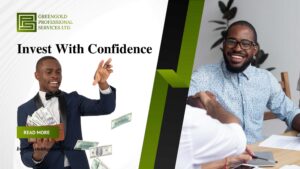 Have this imaginary scene together: A group of investors sitting around a conference table somewhere in Nigeria, with a representative from XYZ Nigerian Company Ltd ready to pitch. The representative...
No. 4, Algiers Street, Wuse Zone 5, FCT, Abuja
contact@businesswithgreengold.com
info@businesswithgreengold.com
Get notified for new articles
and offers right in your inbox
Looking for a safe place to Invest?
Our investor to business idea connect program seeks to place before investors various great businesses in Nigeria that need financial boost for higher output. The investors are to study the various opportunities and invest in any that interest them.